Average Cost of Lumineers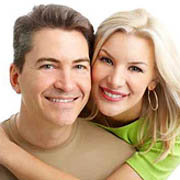 Lumineers can be a great way to improve the appearance of your smile. Wafer-thin layers of porcelain, Lumineers can be applied directly to the front of a single tooth or a smile full of teeth to conceal stains, even out crooked teeth or smooth out chips and damage. Although price should not be your primary consideration when seeking a dentist to perform your procedure, many patients are concerned about the average cost of Lumineers.
The cost of any dental treatment or procedure can vary widely and may be associated with numerous factors, including the dentist's experience and the part of the country in which you are located. The average cost of Lumineers can also vary. Our dentist will need to carefully evaluate your smile and make treatment recommendations to address your specific concerns.
Ultra-thin Lumineers are extremely versatile and can significantly improve the appearance of your smile. Because Lumineers can last up to 20 years, your initial investment can keep your smile going for decades.
The average cost for Lumineers may be an important part of your decision, but seeking out the right dentist for the job can help ensure you get the best possible results for your smile investment. Shopping for Lumineers based only on cost can lead to tooth damage and sub-par results. Instead, consider a dentist's skills and experience, and request a portfolio of his or her work so that you can find a dentist whose artistic vision lines up with your own needs and preferences.
Contact our dental office today to learn more about the average cost of Lumineers or to schedule a consultation with our dentist.