Lumineers Cost per Tooth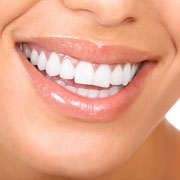 Lumineers are an ultra-thin fully, customized dental veneers that can be placed without significant alteration to your natural teeth. Unlike traditional veneers, which often require shots and drilling, Lumineers are so thin that they can be placed over your natural teeth to improve the appearance of chips, worn enamel, stains, misalignments and other flaws. The procedure to apply them is generally painless, and they can revitalize a smile in just two to three dental appointments. Many of our patients research the Lumineers cost per tooth before committing to this transformative procedure.
The Lumineers cost per tooth can vary. The restoration itself will be a part of your expense, but a part of the cost is related to the skill and the artistry of the dentist applying the veneer. Not all dentists are equally experienced in the application of Lumineers, which is why it is so crucial to look for a Top Lumineers dentist or a dentist with extensive experience and a portfolio of successful Lumineers procedures.
Each smile we craft has significantly different costs based on the procedures we perform. Pre-Lumineers whitening, dental bonding, Invisalign or other treatments can increase your overall costs. Your insurance, the number of Lumineers required and the location of the Lumineers may also affect your price. In many cases, the Lumineers cost per tooth may even be less expensive than traditional veneers because there is less preparation involved.
Contact our dental office today to learn more about Lumineers or to schedule your consultation.