Lumineers Dentist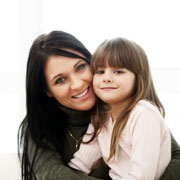 It takes an experienced Lumineers dentist to fit and place Lumineers. Dentists must be certified and obtain special training, so that the Lumineers are properly utilized and then placed onto the patient's teeth. Each certified Lumineers dentist will provide you with a quick, painless, and effective smile transformation within a matter of weeks.


Lumineers are especially designed and engineered porcelain veneers that are made to be as thin as a contact lens, but as durable and strong as traditional dental veneers. The Lumineers dentist can walk you step by step from fitting to placement, and detail exactly what the procedure entails and how this process can transform your smile forever.


First, a preliminary examination must take place, so that the Lumineers dentist can determine whether the patient is a candidate for Lumineers. Once the dentist has confirmed and approved the procedure, they can begin the fitting process by taking a precision mold of your mouth, gums, and teeth. Then the mold is sent off to the labs where it is used to create your unique set of Lumineers. Once the Lumineers have been created, the following appointment will allow the Lumineers dentist to place the Lumineers onto your teeth. The dentist also picks the correct shade for your teeth, so that they look and feel natural.
The beauty of Lumineers is the virtually hassle-free and painless process from start to finish. Unlike traditional dental veneers, no anesthetic shots are required for placement, and sensitive tooth structure does not have to be removed and filed down to accommodate the Lumineers.

Dr. Poneh Ghasri, expert in Lumineers in Los Angeles, has been certified and is able to utilize Lumineers to cover your imperfect, worn, cracked, chipped, or stained teeth, and transform your smile to a natural-looking, beautiful one.