Lumineers vs. Invisalign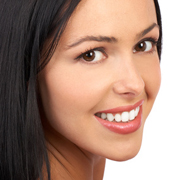 When your dentist discusses the options you have to achieve the smile of your dreams, they may advise several types of treatments. Invisalign offers many benefits and can make a difference when teeth need to be realigned and straightened. Lumineers can also provide a healthier looking smile when teeth are chipped, stained, cracked, and misshapen. Both options offer numerous benefits, but they are very different in terms of how they work.


Invisalign has come to be known as a revolutionary treatment in the orthodontic dentistry, helping thousands of people every year achieve the smile of their dreams. Invisalign is comparable to braces in terms of the end result, but Invisalign is much more effective at achieving a straighter smile with easy removal, a comfortable fit, and no visible brackets or wires. Invisalign offers convenience because a patient can easily remove the aligners for whatever reason, from cleaning to eating, and because there are no wires, there is very little irritation. Invisalign offers a much simpler process and produces results quicker than traditional braces. Effective results can be seen within months and fewer dentist visits are required to maintain the aligners. Invisalign is an amazing option for those in need of realignment for the gapped and crooked teeth as well as those with underbites, overbites, cross bites, and anything in between.


Lumineers are suited to individuals with crooked, cracked, chipped or stained teeth, or otherwise misshapen and imperfect smiles. Invisalign can improve your smile within a matter of months, but Lumineers can produce the same results for crooked and gapped teeth in just weeks. Only 2-3 visits are needed to fully examine and fit the Lumineers onto the teeth. Lumineers technology was designed with ease and comfort in mind. Made of ultra-thin, 0.2 millimeters thick porcelain, Lumineers creates a natural look and feel of the smile you have always wanted. Unlike traditional veneers, no extraneous removal of sensitive teeth structure has to occur, making the procedure 100% reversible. In as little as a couple weeks, Dr. Ghasri, Los Angeles Lumineers specialist, will be able to mold and fit these amazing smile shapers to your mouth with little to no pain.

Back to Blog