Porcelain Lumineers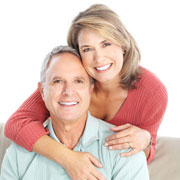 Porcelain Lumineers have become a popular cosmetic dentistry option for those in need of smile reconstruction. Since their introduction into the market in 2005 by the Den-Mat Corporation, the dental veneers industry has been revolutionized. Porcelain Lumineers are an effective cosmetic dentistry option to achieve a beautiful smile in just a matter of weeks. Lumineers truly are the most successful and powerful means of attaining results quickly and effortlessly.


Lumineers are made of porcelain, which allows them to be made ultra-thin, like contact lenses. These extremely thin porcelain veneers are then placed over existing teeth without the painful process of permanently removing sensitive tooth structure. Lumineers porcelain dental veneers are as thin as 0.2 millimeters, while most other Lumineers are 0.5 millimeters thick. Even though dental veneers are impressively thin, their strength is unmatched and they can withstand years of use.


Another benefit that Lumineers offers is that they are 100% reversible, unlike traditional veneers and other cosmetic dentistry procedures that once applied can never be reversed. However, once the porcelain Lumineers have been placed over your existing teeth, they are so natural-looking that you will never want them removed. Den-Mat Corporation wants to encourage smiling worldwide, and with their ground-breaking painless porcelain Lumineers you no longer have to hide your smile.

Lumineers will provide a custom-made smile clinically proven to last you up to 20 years. Dr. Poneh Ghasri, Los Angeles Lumineers specialist, can custom fit Lumineers for you and help you create the smile you have always dreamed of. Dr. Ghasri can apply these contact lens-thin "smile shapers" to teeth without painful grinding or shaving, transforming misshapen and worn teeth into a naturally stunning smile that looks beautiful on every individual.