Price of Lumineers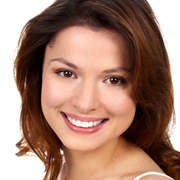 Lumineers can restore a youthful, beautiful smile to those who are suffering from stains, chips, worn enamel and other forms of damage. Many of our patients request the price of Lumineers as they consider their options.


You may be a candidate for Lumineers if you are suffering from aesthetic flaws, enjoy good dental health and are interested in a long-lasting yet entirely reversible cosmetic enhancement that has no risk of sensitivity.


The price of Lumineers may be able to be financed, which allows you to spread out payments over a predetermined time. Because Lumineers can last up to 20 years, you may even consider your initial expense a long-term investment in your smile and your self-confidence.


Our dentist will begin by assessing your dental health and your smile needs. We will work with you to design a smile that does not just improve your teeth but also enhances your entire appearance. We are committed to your dental health and your satisfaction.


Caring for your new Lumineers is easy. They can be brushed and flossed just like your own teeth, and because they are stain resistant, you no longer have to worry about whitening treatments. Visit our dentist every six months for a professional cleaning and checkup, and avoid teeth grinding or other habits that could damage your Lumineers.


Are you ready to discover a whole new you and a whole new smile? Our dentist can help. Give us a call today to schedule your initial consultation and learn more about the price of Lumineers.